Valentin Guillon is a french artist born in Le Mans in 1993.
He graduated from l'École Nationale Supérieure des Arts Décoratifs de Paris with honors of the jury in 2016.
He is represented in France by the gallery Florence Loewy, & works amongst the Ateliers Wonder.

Valentin paints the same way he practices sport.
Before his studies at ENSAD, he performed speed skating in national championships.
The same way he finds balance & rhythm in sport, he imprints a frequency to the minimal shapes,
& a sequence to the geometrical flat colors of his works.
Interlinked, tools and moves serve the notion of rebound, repetition, tension & speed.
His use of the body's mechanism & automatic gestures invoke the notion of cycle, and dynamism
by opposition to statism.
Through his practice, the artist slips in the concentration state which is to be found in sport training,
only to better find freedom in constraint.


While his paintings graphically convoke athletic signage & abstract modernism,
wood prevails in his creations, as an overt reminiscence of the construction material used in sports courts.
To look at his work is to join a game of variations, harmonies, shapes & gestures which plays collectively.



Read more about Valentin Guillon's work here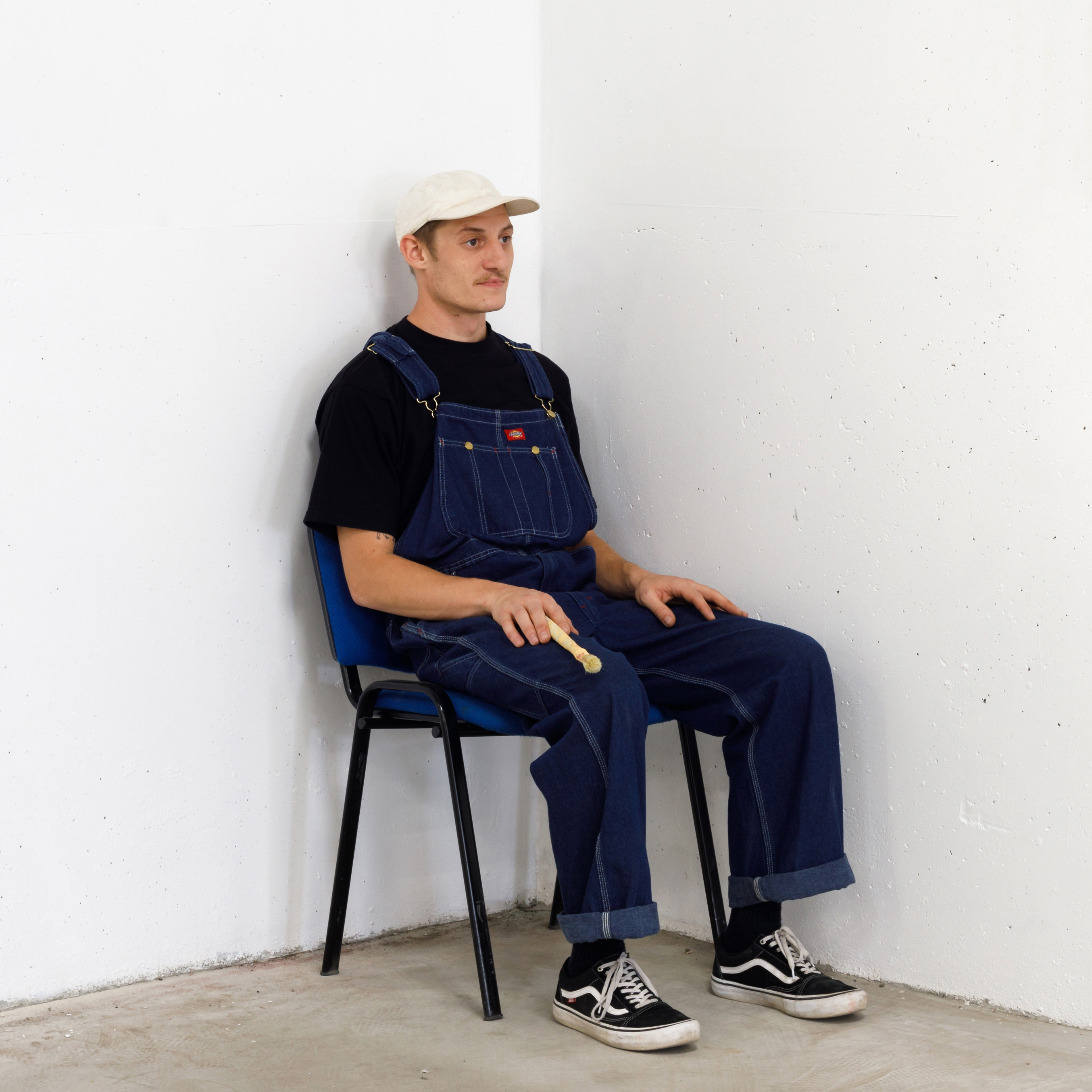 Wegmeister

Mural for the group show HELIX at Bloom in Dusseldorf.



Acrylic on wall, blue chalk,
9000x200cm

2021
Scrambler 250cc

Circular painting from the Figures & Tactiques series.


Acrylic & crayon on wood
120cm ∅
2020
Swing

Miniature swings echoing the full scale installation made at the exhibition Eurythmie.
The exhibition was elaborated in collaboration
with the musical artist Jacques, & took place
at the Maison du Livre de l'Image et du Son
of Villeurbanne, in the Lyon region, FR.


Wooden sculpture, copper, steel,
acrylic paint & rope
25x20x20cm
2017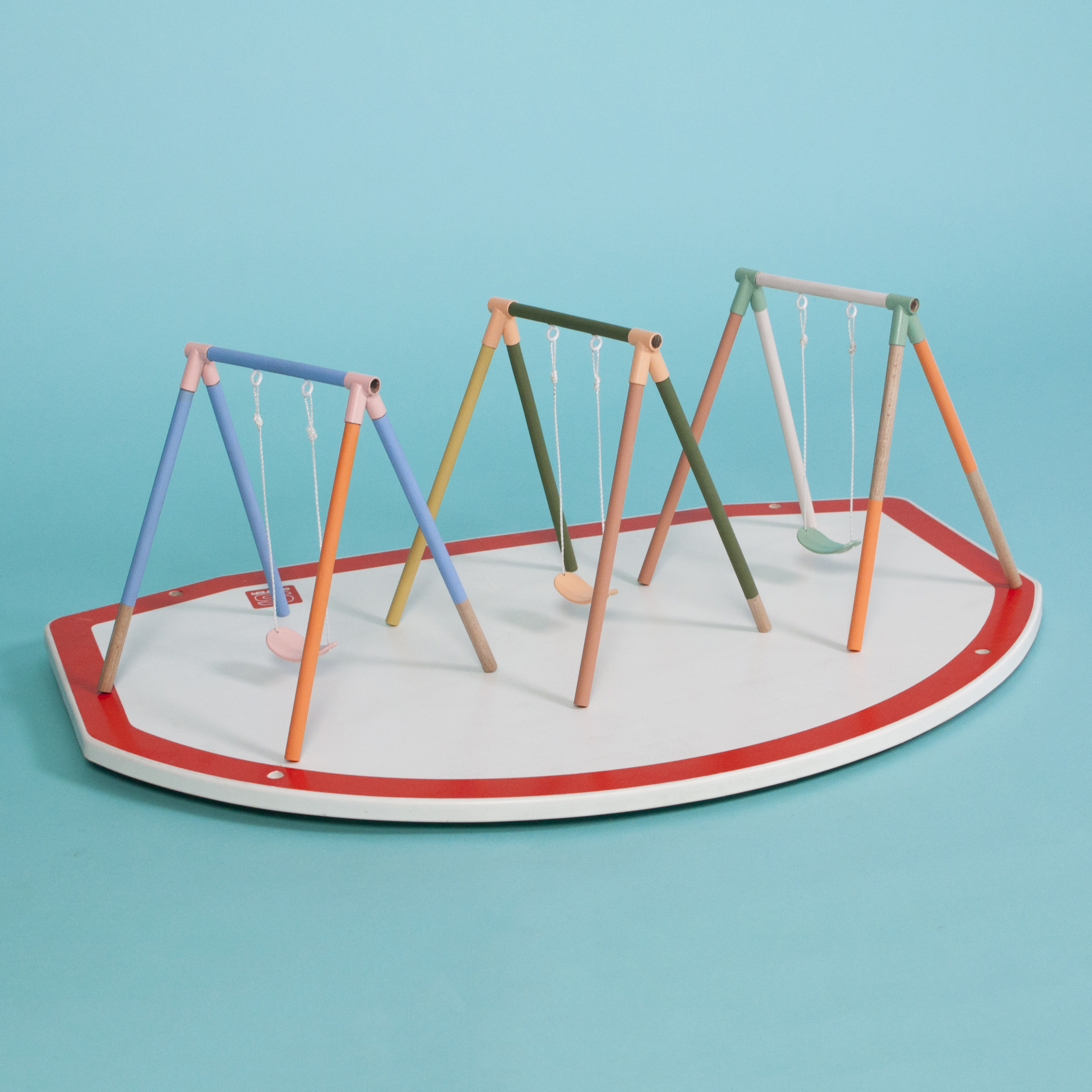 Multi-Cible
Mural painted in the gymnasium of the penitentiary center of Caen, FR.
The project was commissioned by the
Palma Festival
, for its 2020 edition.
The painting is also a game surface for the gymnasium users, allowing them to practice the precision of their throws, & comes with mini-games rulebooks.
Acrylic on wall
1800x400cm

2020